How to Do Local SEO for Dental Clinic?
05/20/2021 12:00 AM
by Admin
in Seo
---
Having a dental clinic, competition for first page rankings on google is fierce. As a dentist, there is need for you to know the importance of increasing your online visibility and creating an effective local SEO campaign to boost your visibility.
Reasons why as a dentist you need to invest in local SEO.
Free monthly traffic
When you improve your online visibility you get top ranking on google. This earns our business free traffic and free patients. Local SEO (https://kofaseo.com/local-seo-checklist/) is one of the best way to market your dental clinic.
Quick results
Most people believe that you can only gain first page google rankings after six months to a year. But the truth is, with local markets you can get the results very fast. Most dental practitioners do not embrace SEO best practices, thus, when you follow the right SEO strategies you will gain first page local rankings in less than thirty days.
Google has become the new yellow pages.
Recently, most patients are using search engines to find local businesses on their devices. Having your business listed with google, then you are sure to sell your services easily.
Here are some of the things you can do to implement a local SEO campaign for your dental clinic and gain an edge over your competitors.
GMB listing
To achieve successful local SEO, create a complete and accurate GMB listing, alongside your website. GMB compliments your website since information on your GMB is what appears in google searches and maps. After claiming or creating your GMB ensure that the NAP information, acceptable methods of payment, and opening hours is complete and accurate. Proceed to verify your account and optimize it for full benefits.
Take advantage of additional features of GMB; choose your business category and the best sub-categories. Write a unique and eye catching business description. Try and create some google posts.
Keywords research
List the services your clinic provides. On the google Ads platform search each one of your services in the keyword planner tool to know the keywords clients use when looking for dental procedures and services.
There are two types of keywords that relate with dental practice; hiring intent and research intent. The primary keywords are phrases with hiring intent since they show that the searcher intends to take some action, e.g. "teeth alignment dentist". These can be classified as transactional keywords and can be used to optimize your service and homepages. Research intent phrases include "teeth alignment DIY". The searcher is not looking for a dentist but gathering information. Research intent keywords are useful in your local SEO initiative since they form great topics for your FAQ pages.
Keywords optimization
The main areas of focus should be your Google My Business page to get a quick improvement and key pages of your website. Your GMB page is what appears in the results for local dentist searches. Optimizing your page makes it get google top ranking. How do you do that right?
Get your GMB verification
Use only the official dental clinic name, include the right address and contact details (NAPs). Ensure that they are consistent with what is in your website, directory listings and other pages.
Include all the relevant categories to describe your practice.
Show the hours of business operations and ensure that it is accurate and consistent with what is on your website.
Upload images for the logo of your clinic. You can also have engaging images of your exterior and interior.
To optimize your website:
Edit your homepage and service pages and make them match up the main keywords that potential clients use in their searches. Mostly focus on hiring intent keywords.
On your homepage, optimize your title tag since it is what appears at the top of the web browser.
Create different and detailed pages for each of your dental services to increase chances of top rankings. On each page use relevant and unique keywords on the title tag, meta description, H1, and body copy.
On the content pages, conduct a quick keywords search to come up with relevant topics. Use a unique title tag and meta description based on keywords, and write a body copy incorporating relevant keywords. Develop a FAQs section of your website and create a separate page for each of the question and answer.
Citations and links
To compete in a crowded sector build citations and links to help set you apart from other dentists in your locality.
Citations are mentions of your practice name, address, and phone number (NAP) on your own website or getting listed in relevant directories. Three important categories of directories include:
General, national business directories, E.g.

yellowpages

.

com

.
Industry-specific directories, e.g.

everydentist

.

com

.
Local directories, e.g. local chamber of commerce website.
Links, also called inbound links, could include hyperlinks pointing to your website from another website. The more links you have the greater the authority and relevance in google. You can build links for your website on:
Directories- general, dental, and local directories.
Offline relationships such as referral relationship with other medical practitioners.
Competitor research- find out the websites which are linking to your competitors' websites and see if you can establish similar links.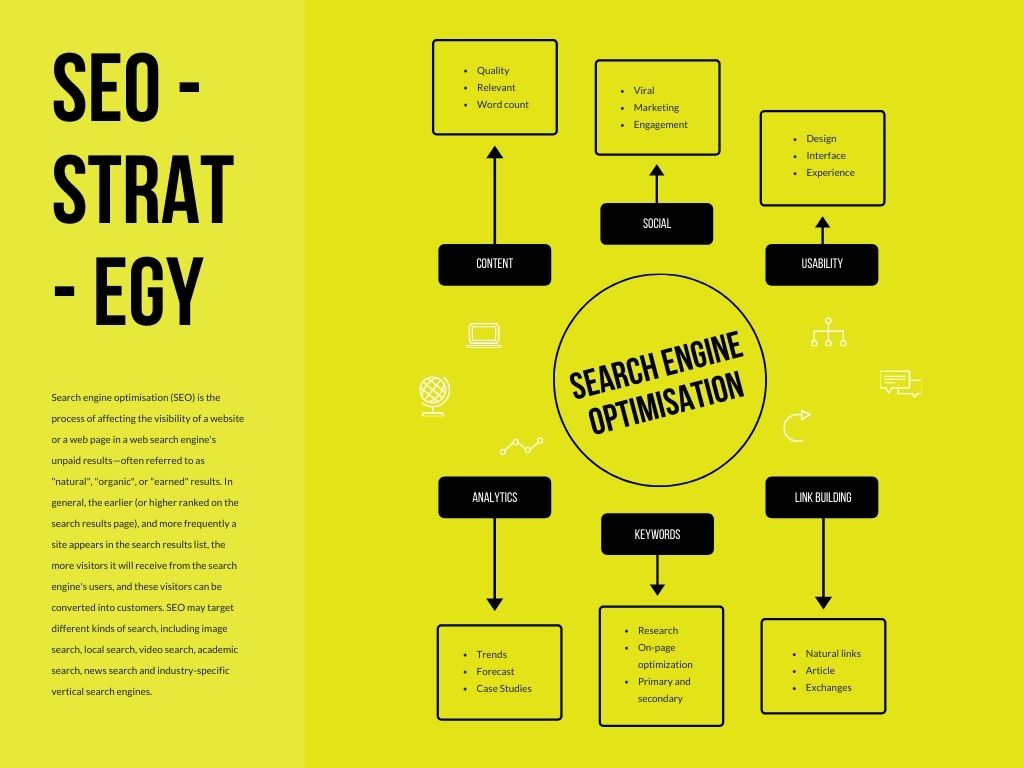 Reviews
There are various places you can get reviews, e.g. on yelp.com or medical sites. However, it is good to focus on gaining positive reviews on your GMB page. Reviews on your page gives you a higher ranking on google and more exposure to prospective clients. To get reviews, start by giving excellent services. Ask and encourage your customers to write reviews about your clinic and the services they receive, by creating a unique link that directs them where they can write their reviews. Create a plan to respond to both negative and positive customer reviews.
Tracking
Keeping close tabs on your business performance ensures success since, "what is measured, improves." The core metrics to keep tracks on include:
Rankings
Regularly check your keyword rankings. Using free tools such as Google Search Console or paid tools, e.g. Rank Ranger you will get the number of clicks and impressions each keyword is providing.
Traffic
It is also crucial to check how much traffic you are getting on your website. Using google analytics on each page of your website you will see the overall traffic you are getting on your page, the traffic you are getting from google, and which pages are getting the highest traffic.
Conversions
A conversion is the specific action you want your website visitors to take. This helps you know how many patients you are receiving from your SEO marketing efforts.
In a wrap: a properly managed local SEO campaign is the best form of local digital marketing investment for your dental clinic (https://kofaseo.com/seo-for-dentists/) . Take the time and follow the steps for good results.